Can you see us? Almost 40 organisations call for increasing Muslim representation in Holyrood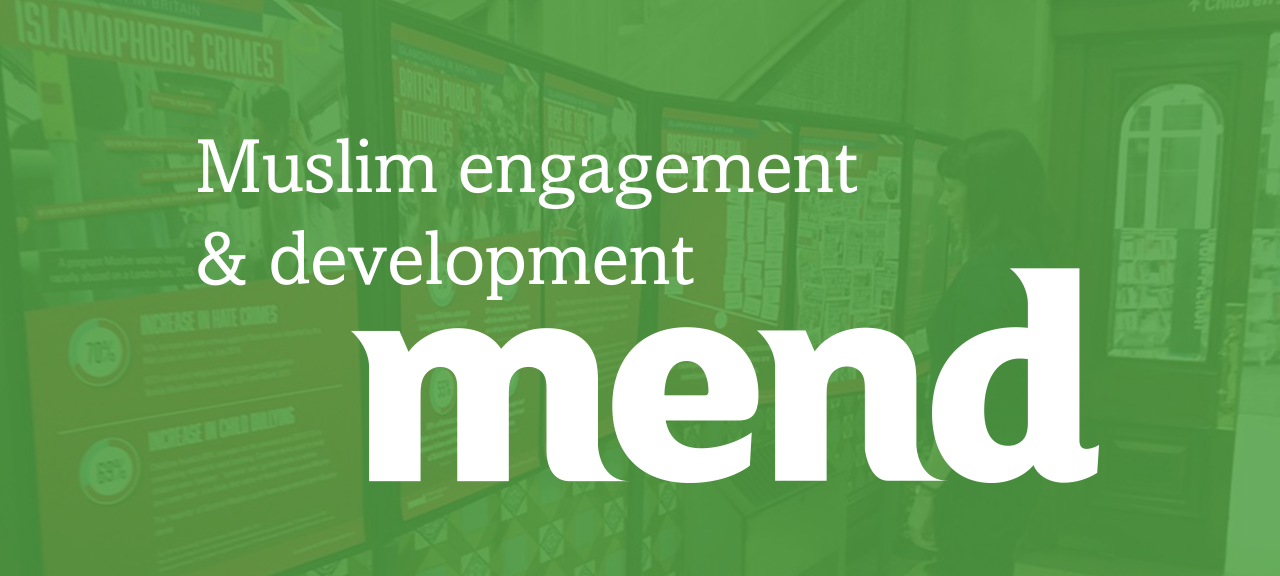 Categories: Latest News
Tuesday June 23 2020
MEND Press Release

38 Muslim and equalities organisations have signed an open letter, calling upon all political parties in Scotland to make a commitment to place more Muslim candidates in winnable seats for the Holyrood elections in 2021, as part of the fight against Islamophobia. (The letter and list of signatories is attached)

The open letter follows findings from the Scottish Parliament's Cross-Party Group (CPG) on Islamophobia.
The CPG found serious issues, including that 83% of Muslims had experienced Islamophobia in Scotland with 79% of Muslims feeling Islamophobia is getting worse in Scotland.
A study carried out by Newcastle University and the University of St Andrews found that everyday Islamophobia is a deterrent for young Muslims engaging in the political process in Scotland.
Jawad Khursheed, Chair of MEND Scotland, says:

"The need for fair representation within the Scottish political system is essential to tackle the rise of islamophobia facing Muslims across the whole of Scotland. The Scottish Parliament needs better representation from BAME communities, including Muslims."

END 
Notes for Editors: 

MEND is a community-funded organisation that seeks to encourage political, civic, and social engagement within British Muslim communities through empowering British Muslims to interact with political and media institutions effectively.
MEND's manifesto calls for the UK's leading political parties to commit to a series of pledges on issues important to British Muslims, including extending legal coverage for religious hate crime offences and preserving the Human Rights Act and protecting minority rights following the UK's decision to leave the EU.
MEND'S IRU (Islamophobia Reporting Unit) works with victims of Islamophobia in both civil and criminal matters, ensuring a just resolution of matters.
MEND's work has been commended by the World Economic Forum and EU's Parliament Magazine.
MEND works with the Crown Prosecution Service, police forces, schools and communities across the UK to tackle Islamophobia.
For any enquiries, including information or interview requests, please contact Linsay Taylor 07340 286 596 or email linsay.taylor@mend.org.uk