BME women face the most discrimination in employment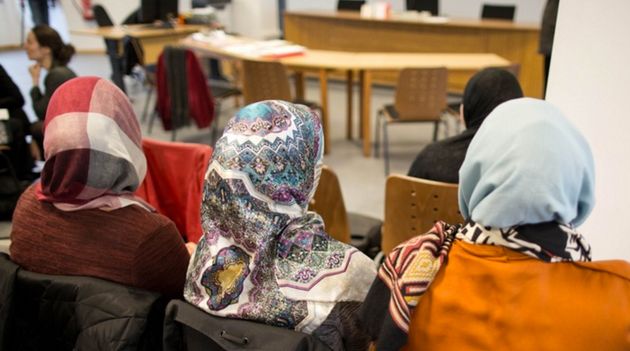 Categories: Latest News
Friday August 30 2019
A society and work environment free of discrimination still remains an aspiration for many in the UK. This is particularly so for Muslim women, but severely impacts all women from a Black and Minority Ethnic (BME) background. Studies have shown that Muslim women face what has been termed a "triple penalty" – negative discrimination based on their ethnicity, gender, and religion – which creates barriers in their socio-political engagement and hinders their employment prospects. This discrimination is further compounded if they are also immigrants and from a lower socio-economic background.
There are numerous studies illustrating how BME women are more likely to face unemployment and discrimination, and how this situation has been slow to improve over the last 50 years. As such it is imperative that we strive to remove barriers that prevent BME/Muslim women from accessing employment in order to create a diverse, representative, and thriving labour force that is capable of harnessing the creative dynamism of these women and provide them with opportunities to realise their potential.
The discrimination faced by BME/Muslim women is not limited to their experiences within the workplace, but runs through every level of employment, including within the recruitment process. Research from The Centre for Social Investigation at Nuffield College, University of Oxford, showed that individuals from a BME background had to submit on average 80% more applications to receive a positive response from an employer than a White Briton. Muslim women have also expressed that they are more likely to be illegally asked about their marital status, child care plans, and family aspirations in contrast to their White counterparts during interviews. This highlights the need for targeted industry and government led initiatives, including the introduction of name-blind applications and diversity training designed to tackle social biases of interviewers.
Employers should also be considering ways to ensure that they are attracting mothers and accommodating the parental responsibilities of their workforce. Runnymede, a race equality think tank, recently published a report highlighting how BME women are more likely to live in households with dependent children. Such women are also more likely to be single parents than men, and are therefore more likely to have primary responsibility for childcare. This means women are more likely to take part-time work and in receipt of lower salaries. This situation is further exacerbated when taking into account the existing gender pay gap that society has still not managed to resolve. A lack of equal access to employment in terms of childcare and other familial factors risks reducing families to poverty and reproducing the cycle of deprivation. Therefore, there is an urgent need for greater government and industry led programs designed to widen access to those with families.
Moreover, as more BME women are gaining access to higher education and training, there is an abundance of talented and qualified women in various fields ranging from the medical and legal profession, to creative and technological industries. However, the barriers facing these women means that industries and society are failing to take advantage of the opportunity to harness this valuable talent. The removal of barriers, therefore, is not just a matter of tackling inequality (which arguably should be sufficient in itself), but rather, is also a matter of financial advantage to the UK economy as well.
At MEND, we implore parliamentarians to commit to tackling religious, racial and gendered discrimination in the workplace through targeted interventions at all stages of recruitment, retention and promotion, and commit to the use of name-blind applications and targeted interventions within employment aimed at tackling the triple penalty and improving access to employment for British Muslim women specifically.