Woman beaten and racially abused after ordering a takeaway pizza "for my basic friend. She only likes basic English food, nothing spicy."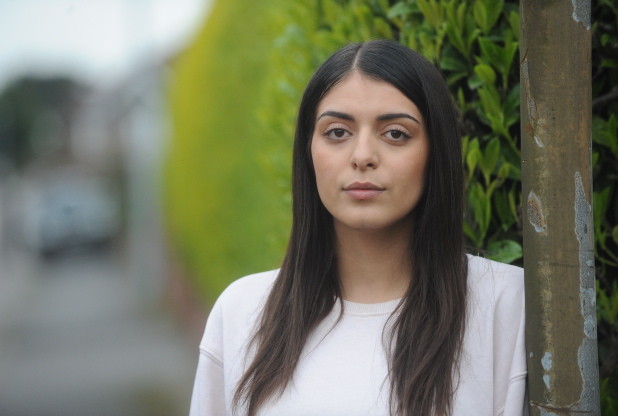 Categories: Latest News
Wednesday April 19 2017
A woman claims she was beaten and racially abused after ordering a takeaway pizza "for my basic friend. She only likes basic English food, nothing spicy."
Safia Sidki went into her regular takeaway in Prestongate to get a pizza for her friend at roughly 1am on Saturday 15th April. As a regular customer, staff members were surprised when she ordered a margherita pizza.
During her conversation with the staff, Sidki said: "It's not for me, it's for my basic friend. She only likes basic English food, nothing spicy."
According to Sidki, it was at this point that she was approached by two women who "started saying I was being racist towards English people."
Sidki, whose mother is English and whose father is Moroccan, added "[t]hey came up to me saying I was being racist towards English people, but I am English.
"I explained to them I was joking with the guys behind the counter because that's not my normal order, and then they started calling me things like p*** and dirty skin, then one of them punched me in the face."
After removing the two women from the shop, staff members hid Sidki under the counter for thirty minutes.
Needing to leave, Sidki ordered a taxi and requested it pull up directly outside the takeaway entrance.
Sidki states "[t]he women were still waiting outside and the guys walked out with me to protect me.
"That's when they said, 'You're not going anywhere', and pulled my hair out. The police have told me they found clumps of my hair on the path.
"They dragged me to the floor and started kicking me in my ribs and my neck and just punching me. It didn't last too long because people helped get them off me and I managed to jump into the taxi."
The two women are described as white and in their late 30s to early 40s. They are both of a large build and had very short, cropped, greying hair. One of them was wearing a dark hooded top.
Anyone with information should call Humberside Police on 101, quoting log 50 of April 15.