Statement on Islamophobia Awareness Month Parliamentary Launch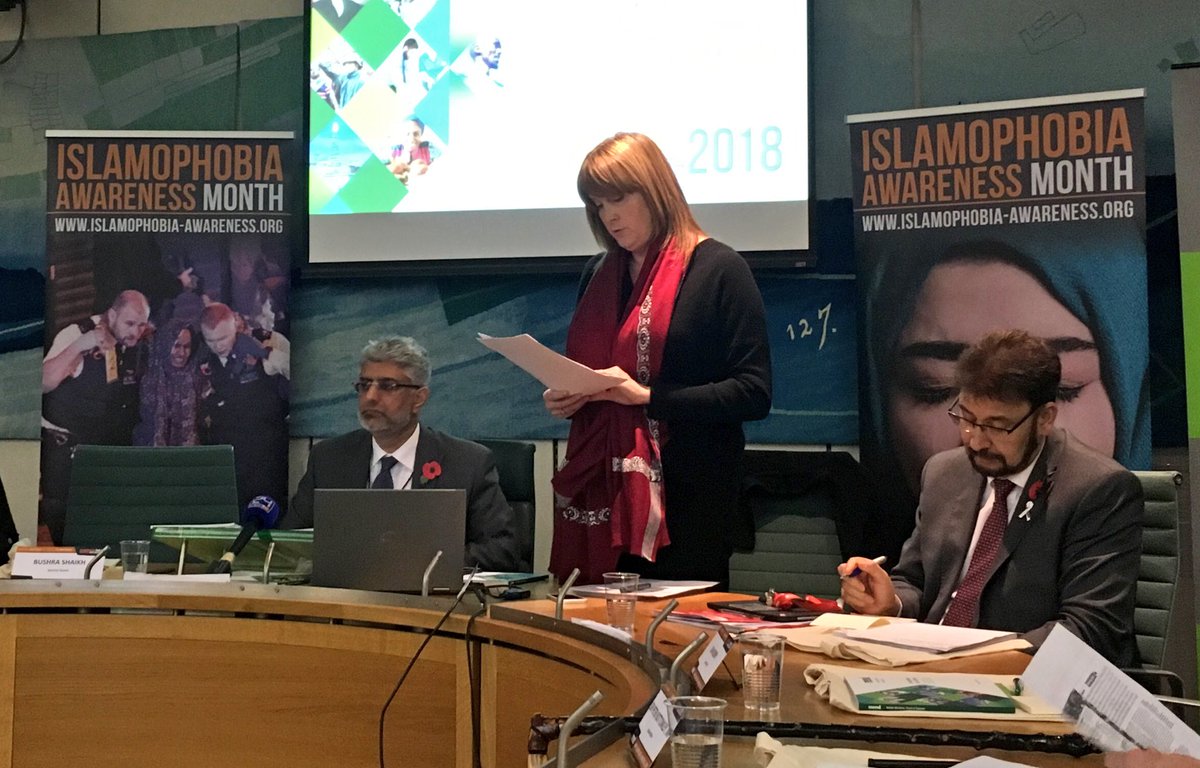 Categories: Latest News
Thursday November 01 2018
MEND officially launched Islamophobia Awareness Month (IAM) in Parliament last night, 31st October; the launch was attended by Members of Parliament, alongside civil society organisations, community leaders, faith representative and individuals impacted by Islamophobia.
Throughout November, hundreds of events will take place in communities across the UK, bringing together local councils, political representatives, police and crime commissioners, faith-based organisations and places of worship, as well as universities, schools and diverse community organisations. The aim of the events is to raise awareness about Islamophobia and discuss the best ways of working together to tackle racial and religious prejudices towards minority communities.
Dr Shazad Amin, CEO of MEND, opened the event, highlighting the importance of the yearly IAM campaign and introducing MEND's recently commissioned ComRes survey, looking at public attitudes towards Muslims in the UK.
This survey explored the views of thousands of Britons with regards to their attitudes towards British Muslim communities, Muslim communities more globally, and Islam.
Dr Amin stated that the ComRes Poll demonstrates that the British public perceives Islamophobia to be a real problem in society and suggested IAM as an important initiative and platform for discussing and raising the issues that emerge.
IAM itself aims to raise awareness about Islamophobia, hate crime and discrimination, as well as showcase the positive contributions of Muslims to British society.
Sarah Jones MP hosted the event and other speakers included: Naz Shah, MP; Sir Peter Bottomley, MP; Iain Duncan Smith, MP; Afzal Khan, MP; Sian Berry, Member of the London Assembly. Bushra Shaikh and Umm Hidayah both told poignant and emotional stories of their experiences of Islamophobia.
Islamophobia is a societal problem with two faces. Firstly, it is a prejudice, aversion, hostility, or hatred towards Muslims that includes obvious consequences, such as hate crime, street harassment, verbal abuse, and online abuse.
The second face is often more hidden and insidious, undermining Muslims' fundamental rights and freedoms in the socio-political and economic spheres.
As such, Islamophobia must be understood, not just as hate crimes and abuse, but also recognised in the ways in which it works to exclude Muslims from all realms of civic life, and the way it ultimately limits Muslims' abilities to enjoy their full rights and the opportunities to which they are entitled.
To find more about Islamophobia, how it affects society, and how IAM works to tackle the problem, visit here.