OSCT director warns against labelling Muslims as "intrinsically extremist"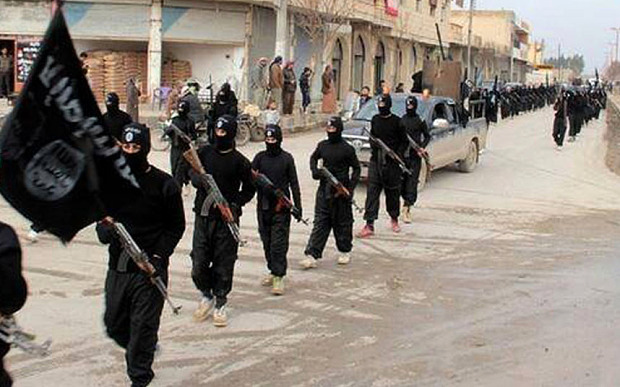 Categories: Latest News
Tuesday June 23 2015
The Daily Telegraph reports on the comments by Director of the Office for Security and Counter-Terrorism, Charles Farr, which openly contradict the remarks of the PM last week about British Muslims "quietly condoning" extremism.
Farr was speaking at an event organised by Jewish News featuring an interesting line up of speakers, more on that later.
The session at which Farr spoke saw the OSCT director cautioned against implying Muslim communities were "intrinsically extremist" saying there was a "risk" of oversimplification in the presumption given that the majority of British Muslims have not responded to ISIL's propaganda by joining the "few hundred" who have travelled abroad.
Farr said, "It's not to say the challenges they pose are not significant, they are. But … the more we overstate them the more, frankly, we risk labelling Muslim communities as somehow intrinsically extremist, which actually despite an unprecedented wealth of social media propaganda, they have proved not to be. So I think we need to be cautious with our metaphors and with our numbers."
The intervention of the man charged with overseeing the Government's counter-terrorism strategy, including the Prevent strand of it, will be welcome news to Muslims shocked at the Prime Minister's profligate suggestion that they were "quietly condoning" extremism.
Farr's comments also touched on another area of contention voiced in Cameron's speech last week: the role of "ideology" in feeding radicalisation.
In keeping with the best empirical evidence in this area, Farr pointed to the multiple factors which cause individuals to respond favourably to terrorist propaganda, becoming radicalised in turn. He said, "The background of broken families, lack of integration into what we might call mainstream society, some level of criminality, sometimes family conflict, are all more than normally apparent."
"People join terrorist organisations in this country and in others because they get something out of them beyond merely satisfaction of an ideological commitment.
"Sometimes it's about resolution of personal problems, sometimes it's about certainty in an environment which has deprived them of it, sometimes it's about excitement and esteem, and we should not omit the last two factors.
"This is the reality in Syria and Iraq but also many other contexts we've worked on over the past five or 10 years."
Farr's references to the various causal factors that influence individuals who become radicalised is an informed perspective often missing from statements issued by politicians on the problem of "Islamist extremism" and its causes.
Perhaps the latter, the simplification of causes and the over-emphasis on religion as "ideology" is explained by a  cursory look at others who were invited to attend the one day conference organised by Jewish News and "held in partnership with BICOM".
Among those listed as speakers at the conference were representatives from the Quilliam Foundation. It can come as no surprise that QF was among those defending Cameron's comments of last week in news interviews.
A more disturbing dimension to the programme convened by Jewish News and BICOM is the inclusion of anti-Semitism as a topic for discussion around the wider theme of "challenges facing the UK and Israel today" whilst inviting a panoply of actors whose contribution to fomenting Islamophobia has been well documented. The matter can only raise questions about how these twin evils are to be approached by communities, communal organisations and policymakers at a time when Jewish philanthropists are keen to address rising anti-Semitism in Europe and survey data shows Muslims and Roma communities face the gravest levels of prejudice and intolerance.
Days after the publication of the Spinwatch report documenting the nefarious alliances between the Henry Jackson Society and US neo-con networks that perpetuateIslamophobia in the UK and the US, and an expose of the illiberal and Islamophobic networks in which the Quilliam Foundation itself is mired, not to mention the BICOM's own foray in offering a platform to organisations immersed in the Islamophobia network, it beggars belief that any let alone all of these organisations should be present at a conference exploring, among other things, "the rise in extremism". As Hilary Aked noted with BICOM's own conference earlier this year, "Is BICOM embarrassed by the fact that another participating organisation, the US-based Middle East Forum (MEF) has provided financial support via its Legal Project to prominent European Islamophobes like Dutch anti-Islam politician Geert Wilders and Peder Jensen aka "Fjordman," the blogger who most inspired Norway's far-right mass-murderer Anders Breivik?"
As Chris Doyle noted in a guest column responding to news that Tony Blair and Moshe Kantor were to lead the work of the European Council on Tolerance and Reconciliation, there can be no room for the presumption on Islamophobia or anti-Semitism that some minority groups are more equal than others. Tackling these twin evils and "the rise in extremism" in the UK and Europe will require moral introspection about the provenance and purveyors of Islamophobic ideas and narratives as much as it must address the same on anti-Semitism. Unless the exercise itself is less about "the rise in extremism" and more about hasbara, or pro-Israeli propaganda?