Muslim schools falsely accused of wrongdoing set 'shining example'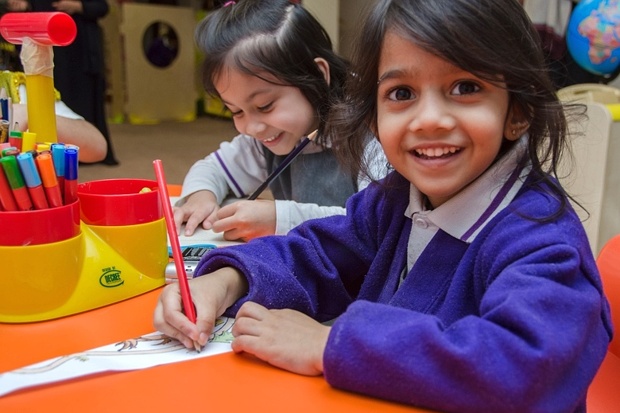 Categories: Latest News
Wednesday July 15 2015
The Times yesterday reported on the glowing results by Ofsted on four Muslim schools in Blackburn which were investigated last year amid allegations of "hard-line views or extremism" following the fallout of the  so called 'Trojan horse' affair in Birmingham.
Last July, Ofsted inspectors investigated Olive primary school and three other schools run by the Tauheedul Education Trust, after reports that a teaching assistant had discussed stoning gay people, condemned music and clapping as satanic and said ties could turn into serpents on Judgment day. However, these claims were unsubstantiated, and no evidence uncovered to corroborate the allegations.
One year later, all four schools run by Tauheedul Education Trust have been classed as outstanding in every category, including quality of teaching, leadership and management, achievement of pupils and behaviour and safety. The schools were also praised for promoting British values.
One of the schools was reported to send its youngest pupils into a Jewish school several times a week, encouraged them to support the English football team, dress up as British kings and queens and put on a performance of the Three Little Pigs. Another of the four schools had strong links with a church school and pupils took part in activities to celebrate Christmas and Eid.
It was reported by The Times that while children were learning about resilience and tolerance, a theme of praising common characteristics of all faiths as being good, gentle, kind, caring, helpful and honest was being developed.
Julie Bradley, executive head teacher at two of the schools, said of Tauheedul Educational Trust: "I've never worked for an organisation that is more British — they are all royalists and real flag-wavers. They are the epitome of British schools. People here are absolutely committed to preparing children for 21st-century Britain. We give every child the best opportunities to achieve, but also make them realise they have to be a fully rounded person who is part of the community."
She described how Ofsted inspectors arrived for no-notice inspections after the Channel 4 Dispatches investigation last year and stated reports that the school had banned music and clapping at the school were "completely untrue".
Tauheedul Education comprises of seven schools, with three more opening this September and another three due to open in September next year. The Trust focuses on high standards and academic results, and has even been known to support failing schools in the area.
Tauheedul Islamic Girls School's was awarded a prize for Excellence at the Muslim News Awards last year, having topped a league table of 3,000 state-funded schools based on more than 20 official Government indicators.
Last year, 94% of pupils from Tauheedul Islam Girls' High School achieved at least five good GCSEs, including English and Maths, compared with the national average of 53%. The school, and Tauheedul Islam Boys' High School, also have the lowest absence rates in the country for state secondaries, according to The Times.
The achievements of such schools conflicts with the statement by Matthew Taylor, Chair of the Social Integration Commission, who claimed that Muslim faith schools had a "particular problem" with social integration. A claim that is not supported by polling data which shows Muslims to identify strongly with a British identity and espouse loyalty to the UK. A poll by the BBC earlier this year found an overwhelmingly majority of Muslims declared their loyalty to the UK. Less newsworthy has been findings which show the fear of prejudice and Islamophobia with nearly 1 in 2 Muslims stating prejudice against Islam makes it difficult to be a Muslim in Britain.
This week Ofsted is expected to update Nicky Morgan, the education secretary, about the impact of the Trojan horse affair in Birmingham, where claims of "extremism and radicalisation", as levelled at Tauheedul Educational Trust, were dismissed by the Education select committee as unsubstantiated.
A total of 21 schools in Birmingham were investigated by the Department for Education, Birmingham City Council and Ofsted, after an anonymous letter outlining a plot to 'takeover' and 'Islamise' certain schools in the city was sent to the Department of Education in November 2013.
The incident, though confirmed by the Education Secretary as not unearthing any evidence of extremism or radicalisation, has seen the Conservative government use it as a basis to introduce new statutory rules through its Prevent strategy that have not only been reported to compromise the rights of academic freedom, but also made it a requirement for schools to teach "British Values" as a means to combat 'extremism'.