MEND Statement on London mosque attack – "It was mayhem"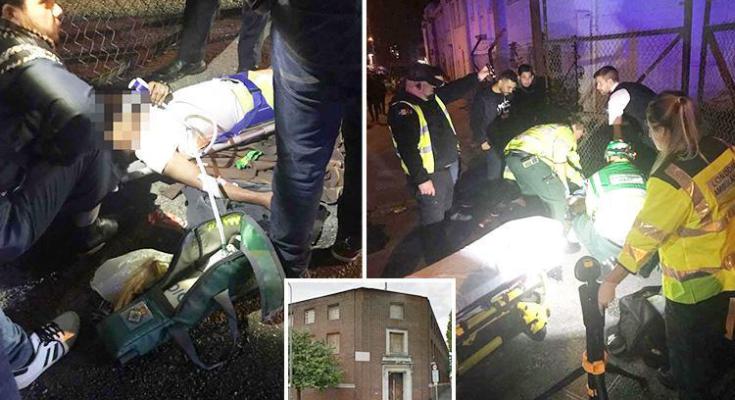 Categories: Latest News
Wednesday September 19 2018
MEND is appalled to hear that another mosque has been attacked only weeks after a mosque in Birmingham had its windows smashed by ball-bearings and a mosque in Leeds was firebombed.
The most recent attack occurred outside the Al-Majlis Al-Hussaini Islamic Centre in Cricklewood, North-West London, at 12:35am today, 19th September, and made victim three people including an elderly gentleman in his 50s, who has suffered a serious injury in his leg, and two men in their 20s.
The incident involved three people driving a car into a group of worshippers outside the Islamic centre after making several anti-Islamic remarks, including taunts of "dirty Muslims".
Hassan Naddi, head of security for the Hussaini Association, has said: "The car drove towards the crowd and someone shouted out the window 'dirty Muslim'. People were coming out and they were hiding everywhere. It was mayhem. The car mounted the curb, then hit a lamppost, I was the first one responding to the call".
The Met Police have said that they are investigating the incident as a hate crime.
We are in contact with the Al-Majlis Al-Hussaini Islamic Centre, and we offer our full support to those affected by this incident or any other incident of Islamophobia.
As the information stands, this should be considered a hate crime, if not a terrorist incident. Therefore, with European Day Against Islamophobia on Friday, such a time requires solidarity in standing resolutely against hatred.
It is important that anyone who believes they are in immediate danger from a prejudice-based hate crime should contact the police as soon as possible on 999. If not in immediate danger, or if you have suffered a prejudice-based hate crime in the past, then you can report it using the non-emergency number 101.
You can also – in addition to the police – report any Islamophobic hate crime to MEND's Islamophobia Response Unit (IRU) here. This allows us to monitor levels of abuse and compile accurate data on the levels of Islamophobia.
The IRU can also help you contact and deal with the police (if you choose to do so), and signpost you towards free legal advice and emotional support that may be available.