The Imminence of the Far-right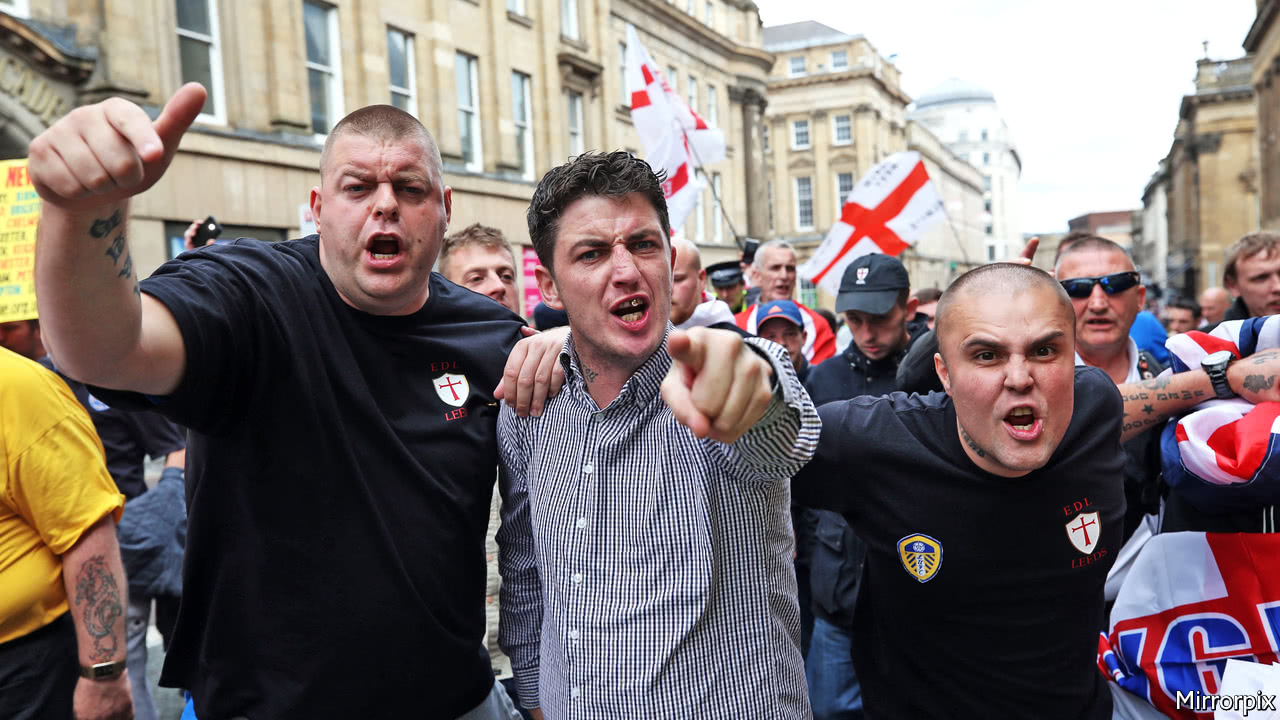 Categories: Latest News
Wednesday July 17 2019
The leader of Austria's far-right Identitarian movement, Martin Sellner, has been permanently banned from entering the UK on the grounds of security, specifically concerns were raised regarding the threat Mr. Sellner poses to the UK's national interest of countering extremism, preventing social harm, and protecting shared values. In a letter addressed from the Home Office, Mr. Sellner's exclusion was premised upon his status as the co-founder of Generation identity, which was outlined as an "organisation that actively promotes anti-Islamic and anti-immigration narratives and directly targets Islamic and immigrant communities through publicity stunts."  Mr. Sellner has also been the subject of further investigation by the Austrian police who have searched his home, and his personal network, including his US based fiancée, Brittany Pettibone, who was likewise refused entry to the UK for planning an interview with the far-right figure Stephen Yaxley-Lennon, also known by his pseudonym, Tommy Robinson.
While these exclusions are a constructive step on the part of the UK Government, far-right ideologies and movements continue to gain momentum across Europe and pose a considerable risk to minority communities.
On the 15th of March 2019, the world witnessed devastating attacks at two mosques in Christchurch, New Zealand. This far-right inspired tragedy and the associated manifesto demonstrate the need to radically recalibrate the ways in which far-right violence is understood and tackled within security discourses and strategies. Indeed, the murder of Jo Cox by Thomas Mair in 2016 and the murder of Makram Ali by Darren Osborne in the Finsbury Park attack in 2017 are deadly reminders of the threat posed by far-right violence here in the UK that must be effectively tackled and eliminated. Meanwhile, the MEND ComRes poll in 2018 showed that 61% of the British public people believe that far-right political groups are responsible for Islamophobia in the UK.
Far-right violence is not a new nor isolated phenomenon. According to the Global Terrorism Index, the UK suffered 12 far-right attacks in 2017. Meanwhile, the number of people imprisoned in relation to far-right activity has increased nearly five times since June 2016 – tripling in the space of a year.
The recent May 2019 European Parliament elections indicated that parties with ultra-nationalists and populist views are acquiring traction. In Sweden, Italy, Finland, and Estonia, the far-right won seats with approximately 17% of the vote. Austria's Freedom Party and the Swiss People's Party won with a significant 26% and 29% respectively. In Spain, far-right candidates gained 10% of seats, despite the widespread belief that the country would not return to the right since the death of the dictator Franco, in 1975. More worryingly, Hungary's Fidesz and Jobbik won seats with a combined 68% of votes. This demonstrates a shift in political discourse, to endorse far-right anti-establishment narratives, particularly in the context of the European economic collapse and the migrant crisis, and the subsequent mounting inequalities and insecurities developed since the 2008 financial crash. Far-right politicians have played to these insecurities with promises to restore and defend "national interests" on behalf of "the people" which may explain, in part, why the far-right have grown exponentially.
In light of the wider European context, it is imperative that the risk of the far-right is not downplayed. Attempts have already been made in Spain to reverse existing legislation protecting against gender violence, whilst the leader of Fidezs, Viktor Orban, suggests that Europe is being invaded and need him to defend against Muslim migrants. Speaking on Hungarian TV he said, "We will never allow Hungary to become a target country for immigrants. We do not want to see significantly sized minorities with different cultural characteristics and backgrounds among us. We want to keep Hungary as Hungary." Such sweeping claims are loaded with Islamophobia and xenophobia and it is imperative that these narratives are effectively countered.
These political proclivities towards far-right narratives can already be readily witnessed within the UK context as we observed the Brexit party make significant gains during the European election, despite the former leader posting Islamophobic messages online and endorsing the "white genocide" conspiracy.
An additional concern is the unpredictability of the far-right, and the subsequent difficulty for security officials to protect against it. Far-right movements generally consist of fragmented, leaderless groups, and appear to operate largely online where it is difficult to monitor or regulate their activity. The use of encrypted networks, private chats, gaming, and invite only channels to recruit and communicate with members across the world creates barriers to curbing the spread of dangerous rhetoric. The use of algorithms also ensures relevant content is specifically targeted at people based on their interests, thus creating echo chambers and reinforcing the beliefs of those with far-right leanings.
In the case of the perpetrator of the Christchurch terrorist attack, social media was the platform used to broadcast the attack and was not detected until 12 minutes after the massacre ended. He had also mentioned that he was going to commit the attack on the alt-right network '8chan' which further spawned inspired followers. One notable example was 19-year-old John Earnest, an anti-Semitic white nationalist, who opened fire in a Synagogue in San Diego one month after Christchurch.
Furthermore, intelligence services across Europe and the UK anticipate a rise in hate crimes and far right terrorist attacks. According to Jane's Terrorism and Insurgency Centre, counter-terrorism operations connected to hate crimes and far-right extremism increased by 88% between 2016 and 2017.  The director general of MI5, Andrew Parker, and the Commissioner of the Metropolitan Police, Cressida Dick, have also confirmed  that a number of right-wing plots have been thwarted, particularly in the wake of Brexit and the Christchurch attack. Security Minister, Ben Wallace, stated that an attack similar to Christchurch could "absolutely happen here", it is now imperative that security and intelligence services work together to tackle the imminent threat of the far-right.
In light of this challenge, MEND calls upon the UK Government to:
C

learly and urgently outline

its plans

to tackle far-right politically motivated violence in the UK

.

Commit to financing mosque security in a manner that is proportional to risk, in line with what is already correctly provided to Jewish religious institutions.
Outline its strategy to implement primary legislation to deal with social media offences and hate speech online, including the removal of extreme content.
Confirm its commitment to working with social media companies to protect free speech while developing an efficient strategy to tackle hate speech online in consultation with Muslim grassroots organisations.