Hear Muslim, Think 'Terrorist'?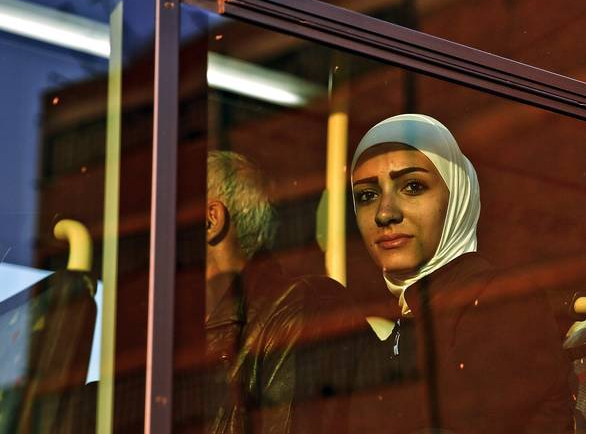 Categories: Latest News
Monday June 15 2015
The Independent and Asian Image newspapers cover the results of a poll commissioned by Islamic Relief and conducted by YouGov on public perceptions of Islam, Muslims and charity.
The poll, which comes as Muslims gear up for the month of Ramadan, shows that negative perceptions of Muslims persist with a greater number of individuals identifying Muslims with 'terrorism' than with more benign sentiments such as 'faith' or piety ('religious').
The table below summarises the findings from the poll questioning 6,641 respondents asking them to name the three words or phrases they associate with Muslims.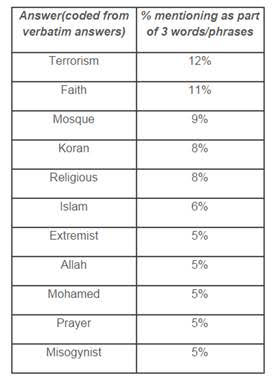 The poll also found declining levels of support for refugees. In 2014, 31% of those surveyed (sample size 5,216) believed the UK should not provide refuge to those fleeing conflict and persecution compared to 40% in favour. In 2015, those against offering refuge outnumber those in favour, 42% compared to 34%. The poll results show an 11% increase in those saying the UK should not offer refuge.
Furthermore, 47% of the sample said the UK should not offer refuge to those fleeing conflict in the Middle East with 29% agreeing that the UK should provide refuge to people fleeing conflict and persecution in Syria and other Middle Eastern countries. This compares to 34% of the sample who said the UK should provide support to refugees generally suggesting a lower number of Britons are willing to support refugees fleeing Middle Eastern conflicts.
The poll results show some positive associations with Islam and Muslims though it is evident that "terrorism" dominates. Ramadan is a time when Muslims contribute considerable amounts to charity with Islamic Relief posting £19 million in donations collected during Ramadan 2014. Muslim charities estimated donations to the sum of £50 million last year.
The poll results show that despite the many positive contributions British Muslims make to society and the efforts of Muslim organisations to distinguish the law-abiding, civic-minded majority from a violent minority, negative sentiments towards Muslims persist.