Far rights groups set to return to Dudley for anti-mosque protests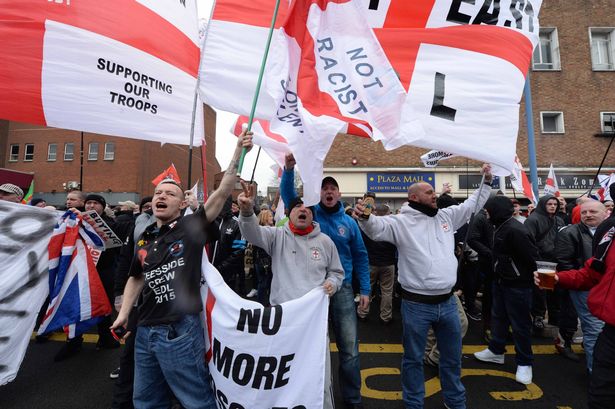 Categories: Latest News
Friday May 08 2015
West Midlands police force is yet again beset with the problem of policing demonstrations by far right groups, the Birmingham Mail reports.
The impact of the costs involved in policing static demonstrations have been voiced by a number of regions which have been affected by far right protests in recent years with at least one Chief Constable calling for new rules to help forces spend their budgets more prudently.
Chief Constable for West Midlands police, Chris Sims, told the area Crime Board that two impending protests were expected from far right groups. Britain First is due to hold another protest in the town on Saturday 9 May and another group calling itself Football Firms/Fans March Against Islamisation is set to hold a protest on Saturday 13 June.
The Birmingham Mail notes the costs involved for West Midlands police covering the English Defence League protest on February, a month before the Britain First rally in the town in March.
According to the paper, "the force spent £321,000 on policing the February 7 event and arrested 30 people, but there was none of the feared extensive violence that had erupted during previous rallies in the West Midlands.
"The force spent £147,000 on 14 Public Order Units from other forces across the country.
"A further £174,000 was spent on the force's own officers and on planning policing of the event."
Last year, the Chief Constable of South Yorkshire police, David Crompton, spoke of his own frustrations over the diversion of resources to police the protests stating:
"These events cost us about half a million pounds every time and that is half a million pounds we would rather be spending on something else.
"Either somebody changes the law so that it's less easy to do this or alternatively there are some funds available that we can tap into. As it stands, we have a lot of power over marches but we don't have in any way the same control over assemblies. I do think that perhaps the time has come to look at some of that legislation."