Channel: Safeguarding or stigmatising young children?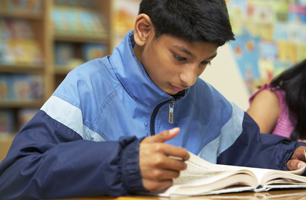 Categories: Latest News
Tuesday July 28 2015
There have been several reports in the papers on the number of young children who have been referred for "de-radicalisation" under the Government's controversial "Channel programme".
Data released under Freedom of Information presents a startling picture of the fate of young Muslims who are among those singled out under provisions that require referral on the basis of suspicion a young person may be "vulnerable to radicalisation".
The News Guardian publishes details of referrals from April 2012 to June 2014 which shows a total of 834 under 18-year-olds were reported to Channel with around one in ten – 84 cases – being children under the age of 12, as shown by data from the National Police Chiefs Council (NPCC).
The FOI request submitted by the Press Association found "Overall, 2,335 individuals across all age groups have been earmarked for possible intervention by the de-radicalisation scheme in two and a quarter years, the figures show."
The figures show an almost 50% rise in the number of referrals from 2012/2013 (290 cases) to 2013-2014 (423) figures.
An FOI submitted by The Independent last year looking at the number of referrals between April 2013 and March 2014 found that 153 children under 11, 690 children aged 12-15, and 554 aged 16-17 had been referred to Channel since 2007. A further 2,196 adults have also been assessed.
"The total of 940 so far in 2013-14 marks an increase of just over a quarter on 748 cases in 2012-13", according to the Indy's FOI suggesting a year on year increase has been observed between 2012-2013 and 2013-2014.
The Times meanwhile reports that "More than 30 children in the past year, the equivalent of a child every fortnight, have been subjected to judicial orders because they are at risk of indoctrination or are already deemed extremist".
The paper notes that the courts have been intervening by making children wards of court and seizing their passports to prevent them from travelling abroad. In other measures, courts have been issuing interim care orders "against children who are feared to be at risk of indoctrination by their families."
According to the figures released by the NPCC, "one in five cases require "supportive interventions." That is, in 80% of the cases, the referrals were rejected.
In news reported last week, a teenager was said to have been referred to the Channel programme for exhibiting pro-Palestinian material, a campaigning leaflet and a Free Palestine badge, and for asking whether produce sold in the school canteen had been sourced from the Occupied Territories.
The Independent reports that a child as young as three years old was referred under Channel for being "a member of a family group that had been showing suspect behaviour."
With the Prevent duty becoming a statutory requirement, it is highly likely that the rate of referral will increase as teachers, among other sectors on whom the duty is imposed, refer individuals for "suspect behaviour". And with the number of referrals that are not taken forward as requiring "supportive interventions", 80% in the figures just released, the impact on young children of being singled out for expressing views that ought to find safe expression in classrooms committed to cultivating critical thinking skills cannot be underestimated.
Nor can the tone of the policy debate be misjudged with the Mayor of London and now MP for Harrow, Boris Johnson, last year arguing in favour of vast encroachments on the right to privacy and family life by suggesting some Muslims children were being "taught crazy stuff" by their parents and that they in turn, should be prosecuted for child abuse and their children taken into care.
There have already been cases of schoolchildren being handed out questionnaires asking leading questions about their attitudes towards religious beliefs. While teaching unions have been quick to condemn a policy that turns teachers and teaching institutions into an arm of the "security services," the stigmatisation of young Muslims by a programme designed for early intervention but whose practice looks to be pretty arbitrary is likely to prove counter-productive.
Christine Blower, leader of the National Union of Teachers speaking as the Prevent came into effect on 1 July said the policy was already cause of "significant nervousness and confusion among teachers" and that it would "close down" classroom debates which could encourage democracy and human rights.
This from a government that wants to put teaching "fundamental British values" ie democracy and human rights, at the heart of the teaching curriculum.