BNP candidate faces teaching panel over alleged anti-Islam comments in the classroom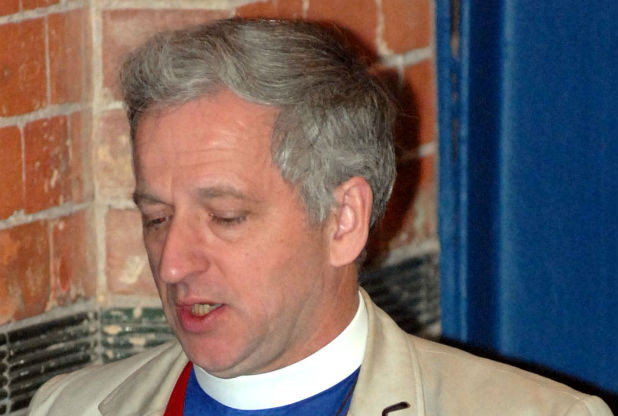 Categories: Latest News
Monday April 27 2015
The Lincolnshire Echo reports on the inquiry to be conducted by the National College for Teaching and Leadership into alleged remarks made about Islam by a BNP affiliated teacher while teaching at a school in the local area.
Reverend Robert West, who is a member of the BNP and its candidate for the parliamentary seat of Boston and Skegness, is due to appear before an NCTL panel for making comments which displayed "intolerance for the faith and beliefs of others" and "lack of respect for the faith and beliefs of others".
West is said to have made the comments while teaching a class about the Crusades at the Walton Girls High School and Sixth Form in Grantham.
Charges based on his membership of the BNP and allegations of racism have been withdrawn according to the local paper. The NCTL panel dismissed membership of the BNP from within the scope of its inquiry stating, "an affiliation to any legal political party was not in itself a matter that could be regarded as unacceptable professional conduct and/or conduct that may bring the profession into disrepute."
West could face a lifetime ban from teaching if the panel finds the allegations bear truth.
Revd. West has expressed public support for the BNP and made derogatory remarks about Islam in the past. A pamphlet published by London Elects for the London mayoral election in 2010 included a quote by West in favour of the BNP candidate, Carlos Cortiglia, which read: "I'm backing the British National party because they support our traditional Christian faith. We need strong leadership to protect our national identity from the threat of Islam."
The panel's inquiry is expected to last all week.
The Sunday Times last month revealed that the NCTL is also pursuing cases in relation to around "100 Islamist teachers" following the conclusions of inquiries by the Department for Education and Peter Clarke into the so-called 'Trojan horse' plot. The Education select committee in its report concluded that there was no evidence of a plot, which leaves open to question the basis on which the NCTL investigations are being pursued.
The Sunday Times reported, "The NCTL has obtained "dossiers" about some of the 100 staff it is targeting from the Department for Education (DfE) as part of its inquiries. The dossiers are understood to include information from last year's Trojan Horse investigation by Peter Clarke, the former head of counter terrorism at Scotland Yard."
Among claims to be investigated against the teachers are findings of an "al-Qaeda style video [which] was copied at Park View Academy, one of the schools involved in the Trojan Horse affair, and that teachers punished children by making them kneel on tiles.
"More than 50 staff members in schools across Birmingham also allegedly exchanged messages in a WhatsApp group which included homophobic remarks, offensive comments about British soldiers, claims that the murder of soldier Lee Rigby in Woolwich, southeast London, was a hoax, and discussion of segregating boys and girls."