MEND Hand Delivers Formal Request that the EHRC Investigate Islamophobia within the Conservative Party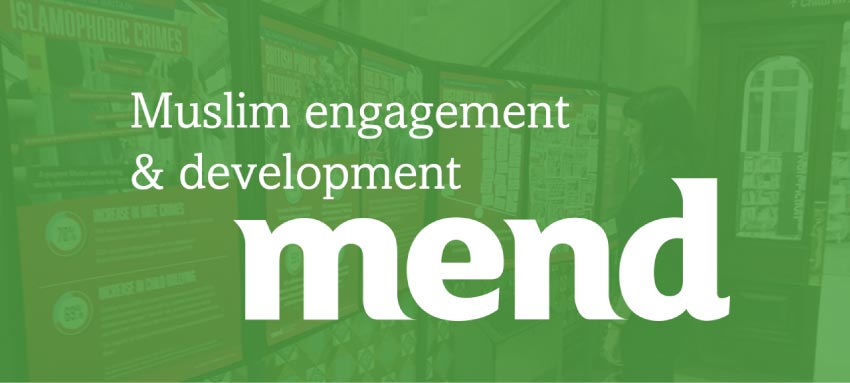 Categories: Latest News
Tuesday December 10 2019
Dear David Isaac CBE,
I am writing to you on behalf of Muslim Engagement and Development (MEND) to bring to your attention our latest report From "Letterboxes" to "Ragheads", which analyses over 120 instances of Islamophobia emanating from Conservative Members of Parliament, councillors, and party candidates over the past five years. Many of those included in the report are members of the Cabinet and many continue to run as candidates in the upcoming election.
Over recent months, numerous organisations and individuals, including ourselves, have consistently called for an inquiry into Islamophobia in the Conservative Party. These calls have not been heeded, but rather have largely been ignored by the Conservative leadership. We have produced this report in an effort to highlight the pervasiveness of Islamophobia within the party, as demonstrated by Conservative candidates, councillors, mayors, and members of parliament.
As correctly stated in your guide for political parties regarding the Equality Act 2010; "Participation in the democratic process matters. It gives people a say in the type of society they want and how they want to be governed… However, we know that women, ethnic minorities, young people, lesbian, gay, bisexual and transgender (LGBT) and disabled people are under-represented and do not participate equally in our elected bodies." As a religious (and frequently ethnic) minority, Muslims are an underrepresented group within political processes. We firmly believe that the institutionally embedded nature of Islamophobia within the Conservative Party amounts to a breach of equalities duties that has detrimental impacts to the political participation of British Muslims across the country.
Meanwhile, one of the recommendations that the EHRC states within its guidance is; "Taking complaints of discrimination, harassment or victimisation very seriously and making any necessary changes to rules, policies and practices." However, the Conservative Party's failure to address Islamophobia within its ranks – as attested to by the former Chair of the Conservative Party, Baroness Sayeeda Warsi – demonstrates the urgent need for an independent investigation into Islamophobia within the Conservative Party and the explicit inclusion of Islamophobia as a consideration within its members' code of conduct.
In light of the evidence contained in the attached report and the party's continued failure to address this problem through a lack of adequate sanctions, we formally request the EHRC to use its statutory powers to initiate an immediate inquiry into Islamophobia within the Conservative Party.
We would also appreciate the opportunity to meet with you to discuss these concerns. As the organisation with the largest grass-roots Muslim presence in the UK, we feel that our expertise and insight are vital to this much-needed work.
I look forward to your response.
Yours Faithfully,
Isobel Ingham-Barrow
Head of Policy, MEND