Skills Club: Writer's Workshop
Date: 28 Mar 2020
Time: 10:00am - 5:00pm
Venue: HEART Centre Leeds, BENNETT ROAD, HEADINGLEY
Leeds, LS6 3HN
Price: Free
About this event: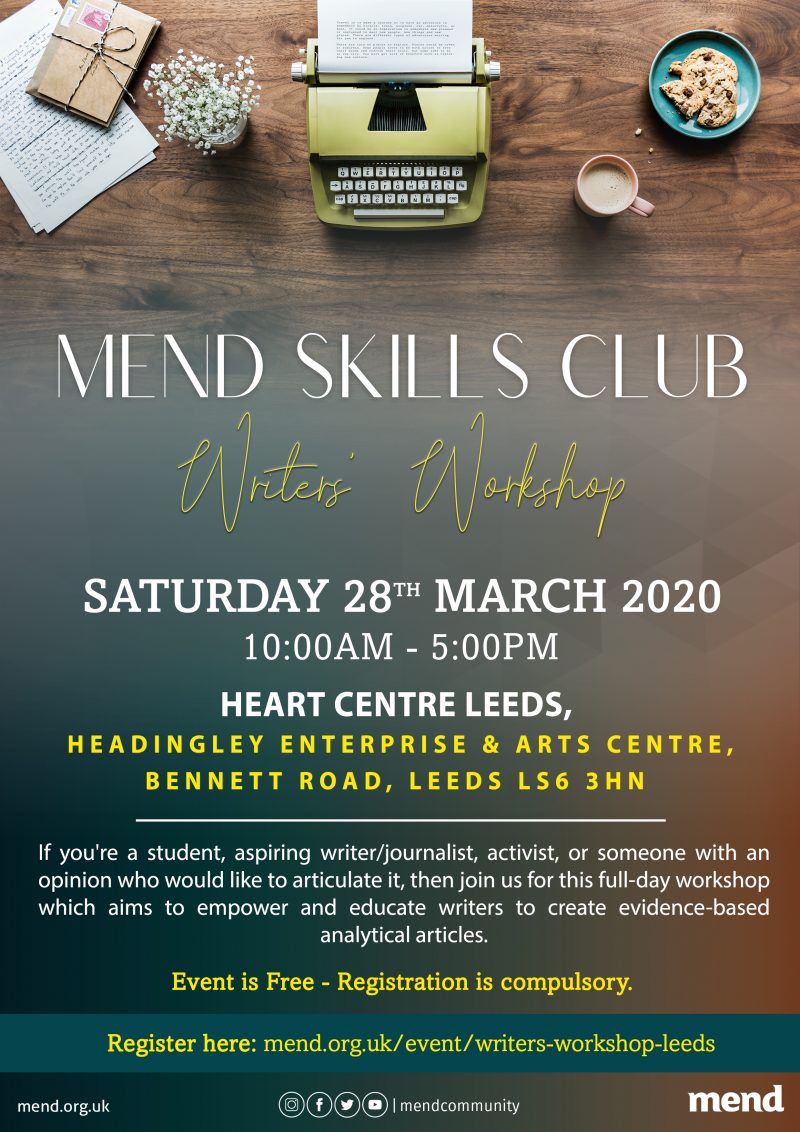 On Saturday 28th March, MEND's Policy Team will be holding a Writer's Workshop in Leeds as part of their national tour.  Join us for this full day workshop which aims to empower and educate writers to create evidence-based analytical articles.
If you're a student, aspiring writer/journalist, activist, or someone with an opinion who would like to articulate it, then this workshop is perfect for you.
This workshop is specifically curated to help you develop your analytical and writing skills under the guidance of the Policy Team's expert opinion.
• An Introduction to MEND
• Topics We Write about at MEND (our policy areas)
• What Is an Analysis Article?
• What Do We Want to See in an Article?
• Inspiration and How to Write a Proposal
• Writing an Article
• Peer Feedback
• Q&A
• Joining the Writers' Group
This event is completely free and not to be missed!
Please note that you must register for this event.
For any enquiries please email azba.wahid@mend.org.uk