MENDtalks: International Women's Day Yorkshire
Date: 20 Mar 2020
Time: 7:00pm - 8:30pm
Venue: HEART Centre Leeds, BENNETT ROAD, HEADINGLEY
Leeds, LS6 3HN
Price: Free
About this event: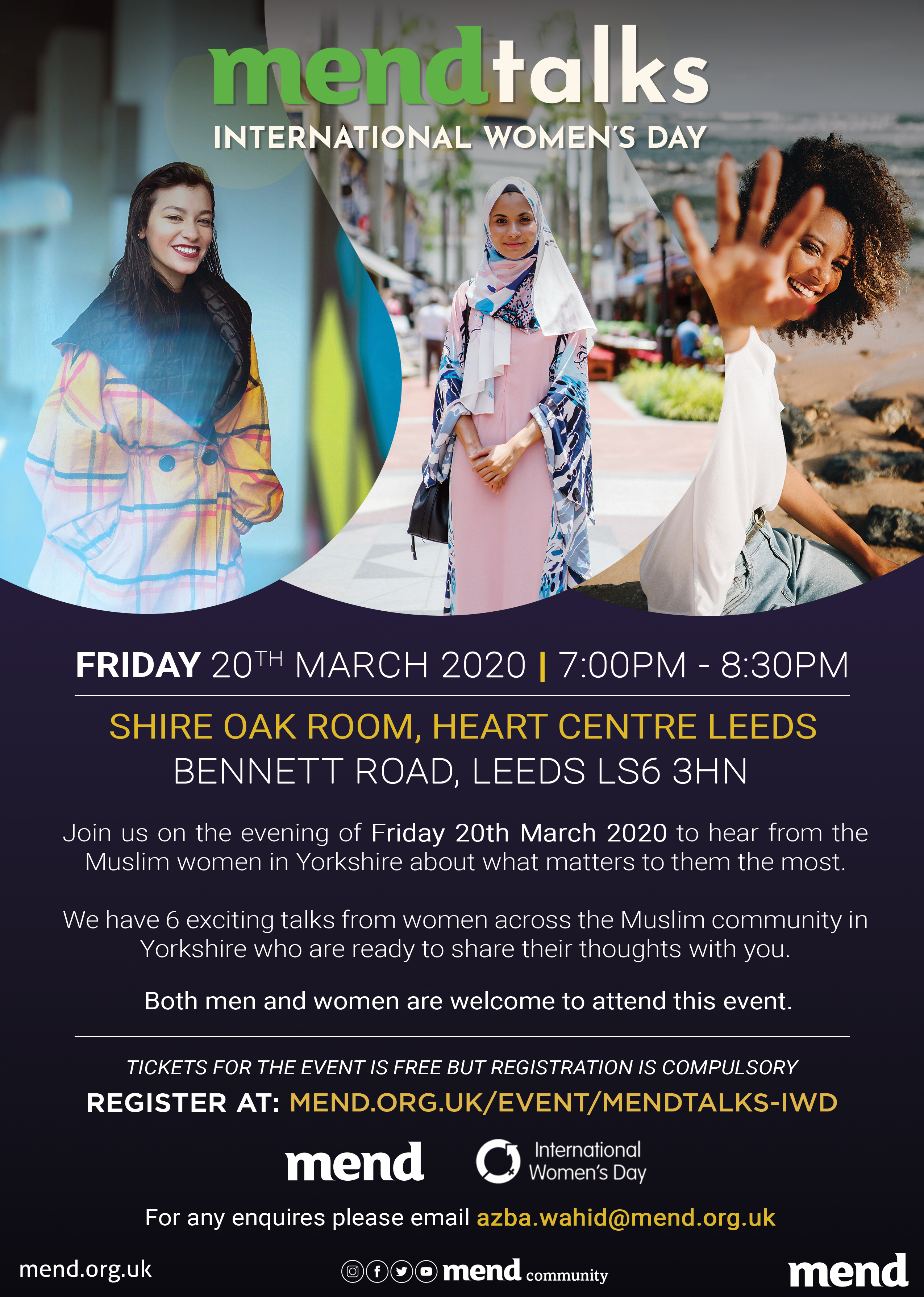 Join us on the evening of Friday 20th March 2020 to hear from the Muslim women in Yorkshire about what matters to them the most.
We have 6 exciting talks from women across the Muslim community in Yorkshire who are ready to share their thoughts with you.*
Tickets for this event are free but please register on the MEND website
For any enquires please email azba.wahid@mend.org.uk
Both men and women are welcome to attend this event.
*If you are interested in speaking at this event, please submit your proposal to the email address above.