Celebrating Muslim Women in Bradford
Date: 11 Nov 2019
Time: 12:00pm - 1:30pm
Venue: Speakers Corner, 4 Ivegate, Bradford
Bradford, BD1 1AG
About this event: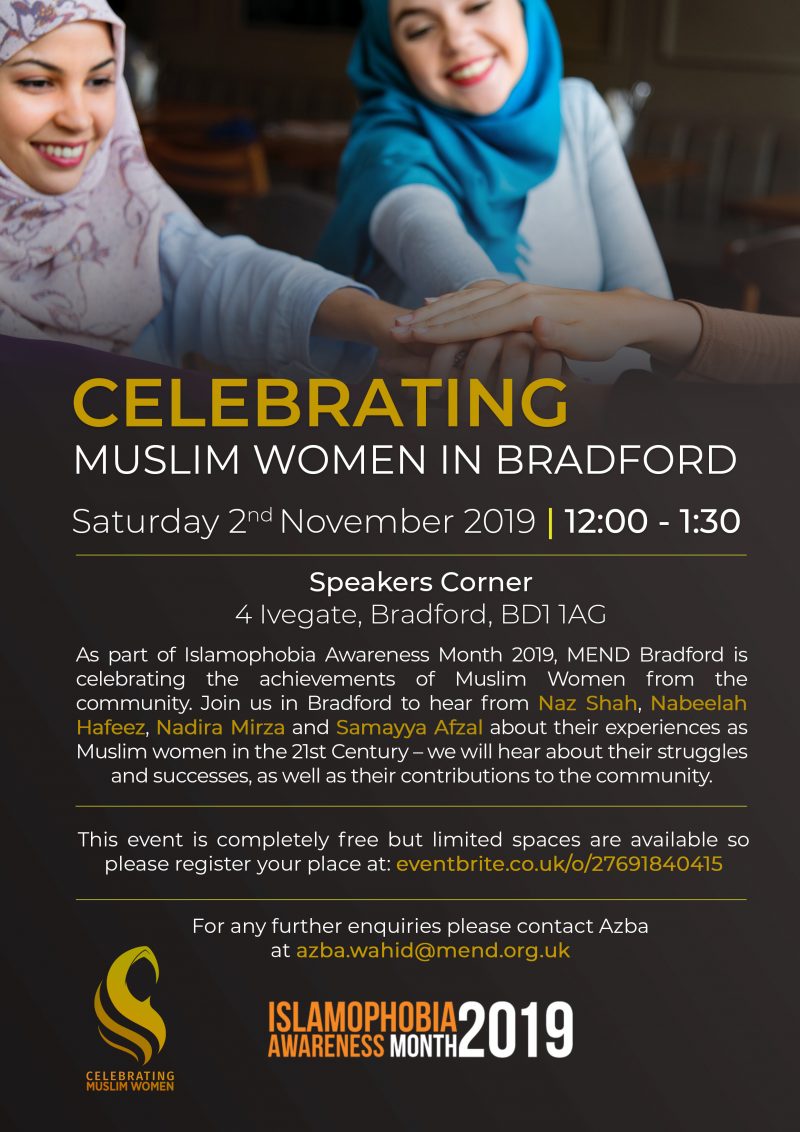 As part of Islamophobia Awareness Month 2019 we are bringing together four of Bradford's brilliant Muslim women to discuss their achievements, experiences and struggles throughout their lives.
Join us for to hear from Naz Shah, Samayya Afzal, Nabeelah Hafeez and Nadira Mirza about their achievements and experiences as Muslim women.
Muslim women are often the the 'face' Islam and often bear the brunt of Islamophobia – join us to challenge the negative stereotypes about Muslim women and instead, celebrate them for their powerful, creative and innovative energy.
This event is free but please register via Eventbrite: https://www.eventbrite.co.uk/o/27691840415
For any enquiries please contact azba.wahid@mend.org.uk