Consultant – Muslim Women Review
Location: Remote
Hours: TBD
Salary: TBD
Job Description: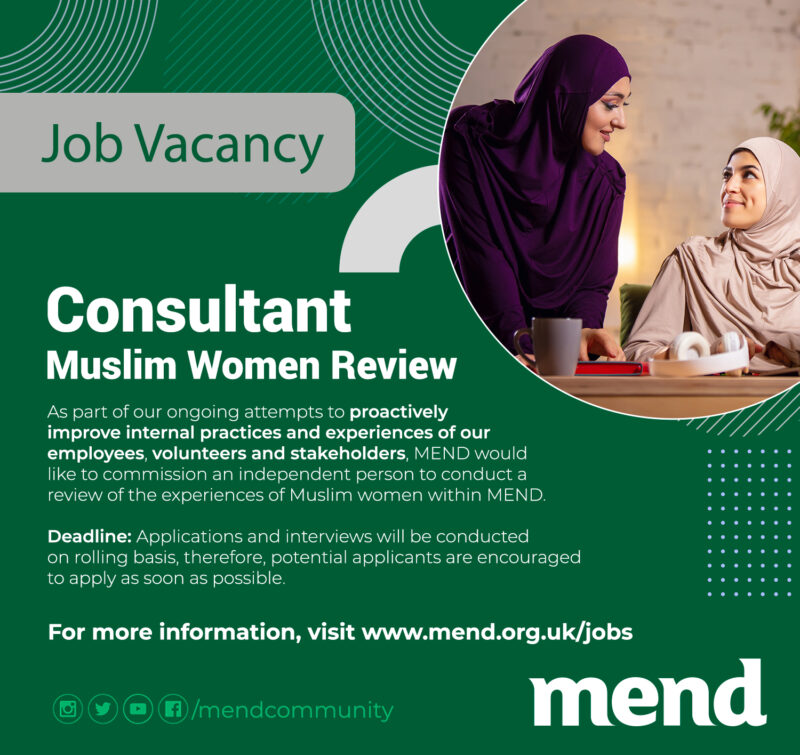 As part of our ongoing attempts to proactively improve internal practices and experiences of our employees, volunteers and stakeholders, MEND would like to commission an independent person to conduct a review of the experiences of Muslim women within MEND.
The purpose of this review is to answer the following questions:
Is there any bias for/against Muslim women in MEND in respect of how they are viewed and treated?
Are Muslim women adequately represented at all levels within MEND, and if not, how can this situation be improved?
Do Muslim women get the same opportunities behalf of MEND as men?
Please read the attached terms of reference for more information: Internal Reviews – Muslim Women [v211118]
Deadline: Applications and interviews will be conducted on rolling basis, therefore, potential applicants are encouraged to apply as soon as possible.
If you have any queries, or would like to apply, please email: [email protected] and include the information requested in the terms of reference.